Just got this from Amazon, love it, if you want something small/portable
doesn't require batteries, it charges from the usb port on your computer
charge lasts a long time too, this is the ticket!
It collapses down to a very small sphere, a short twist and it expands
and adds a little bit of bass, it's NOT a boom box, but hey, it is portable!
This rascal is SWEET, just order one, you'll thank me later;
here's a couple of quick shots of mine connected to an iPod touch;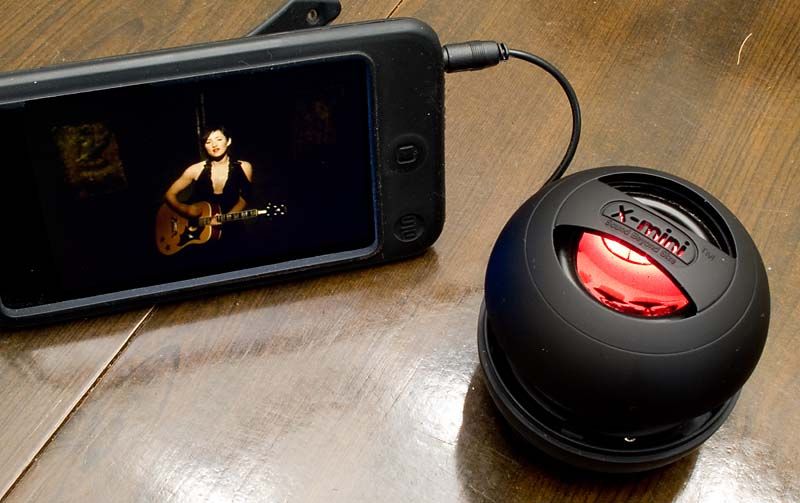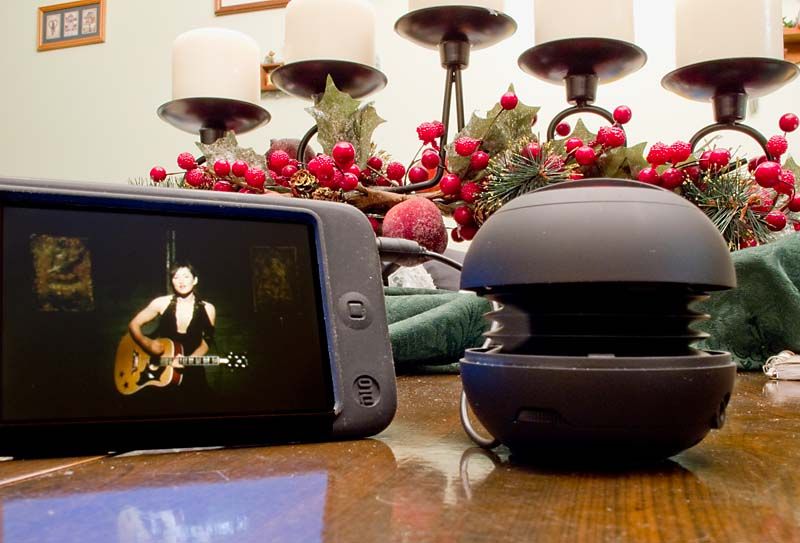 link to amazon, very handy size, no batteries, charge lasts a long time
Link to amazon's page
I also ordered a stereo version by iHome, hasn't arrived yet, tomorrow
hopefully, will report back on that, but this is a VERY handy speaker!
I also ordered an extension cable for the cord, as the one on the speaker is quite short.
G2